My first ever comped suite, at the Rio. 33rd floor of the Masquerade Tower.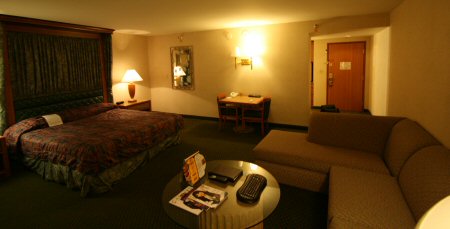 The small brown door on the right is actually for a refridgerator, and there's a coffee maker too.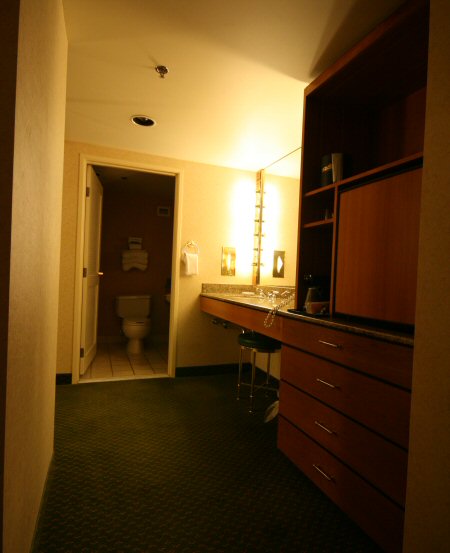 The Strip view is somewhat obscured by the big-ass television.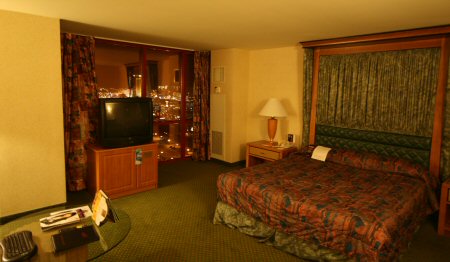 The view is best at night when everything is lit up, but it was pretty spectacular at sunrise (and a bit easier to take pictures of through a dirty window too). I have a panoramic view of the mountains, and can see the Strip from half of Caesars to Stratosphere as well as Downtown in the distance.