Forget the Bellagio Gallery of Fine Art, check out this beauty from inside the McDonalds between Harrah's and Casino Royale.
I mostly get this.  Gladys Knight (left), Celine Dion (centre) and Wayne Newton (right) – none of them have shows in town anymore, but that's OK.  I understand why they would be chosen to be immortalised in a burger joint on the Strip.
But who is that staring over Celine's shoulder?  I just can't figure it out. 
Oh but there's more…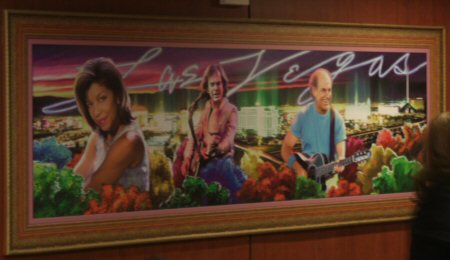 It's an amazing picture, but who the hell are they all?