For their 25th anniversary, Poker Player Newspaper has made available copies of some of their very first issues from 1982.
It's a fascinating read
Back then, the Stardust was in its prime…
… the Golden Nugget was spreading $1/$2 Pineapple on a regular basis …

… and David Sklansky had great hair.
In issue 1, Mike Caro wrote his first "Today's word" column, which is still going strong today and he only looks slightly different.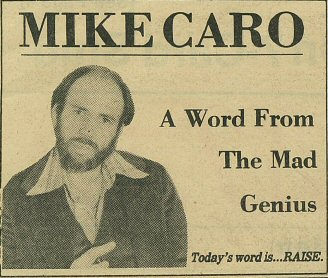 There's a feature on computerised poker tables, where players see their cards on a screen but still bet on the felt.  Not quite as sophisticated as the PokerPro tables that can be used to create a fully automated cardroom, but it's interesting to see that what's being touted as the latest advancements in poker technology is not quite as innovative as many may think.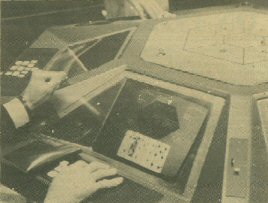 This was my favourite story though.  A young whippersnapper named Stu Ungar caused some fuss among the old-timers at the tables by wearing – god forbid – headphones while playing poker.  It's not like he started a trend or anything…