So I know I'm a bit slow with this one, because whilst Sky+ is diligently taping tonight's NFL games for me, I'm still watching last week's Monday Night Football from the DVD I made to watch on the train.  Once I'm actually used to travelling at 7am I'll probably be able to watch things, but I'm not sure whether that will be before the football season is over or not.
Anyway, I was actually not paying much attention whilst I was playing a fixed limit Hold'em tournament on Empire Poker that I'd started by accident (but actually ended up finishing 20th from over 1300) and ordering myself a new cellphone all at the same time.  But somehow I was drawn to this caption which flashed up for all of about half a second.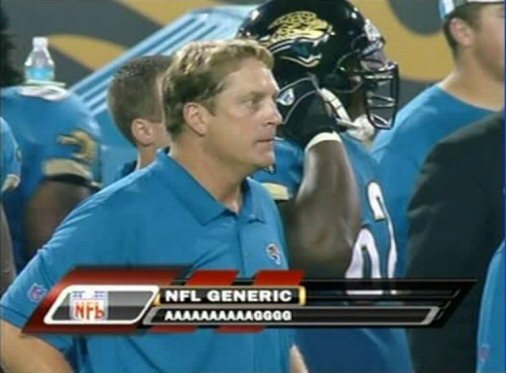 I'm not sure what information the caption guy hadn't been bothered to type yet, but the game was effectively over so he could well have gone home early leaving someone else to fill in the gaps.  Jacksonville were kneeling on the 1 yard line to run out the clock giving a final score of PIT 0 – 9 JAX.  Apparently the first time a Monday Night Football game had ever seen a single figure total score, and only the 5th time in history a defending championship team had failed to score at all.
I know I really wasn't paying much attention so why do these really quite useless facts stick with me even now?