Not long left to get your decorations down, and take all the snow and those cheesy little Christmas graphics off your web sites…
They didn't hang around in Vegas.  This is the huge Christmas Tree shaped structure on Fremont Street, on Christmas Eve…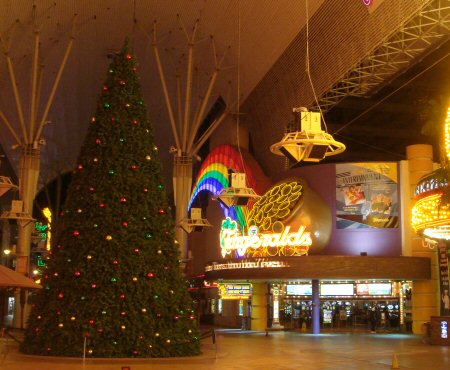 …and at 7am on December 26th, Christmas is officially over.
If you will allow me to bore you with more photos of the festive period in Las Vegas then read on…
It's a little bit seasonal at the airport: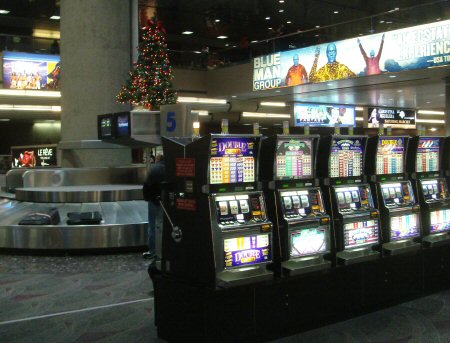 Fremont Street is never empty: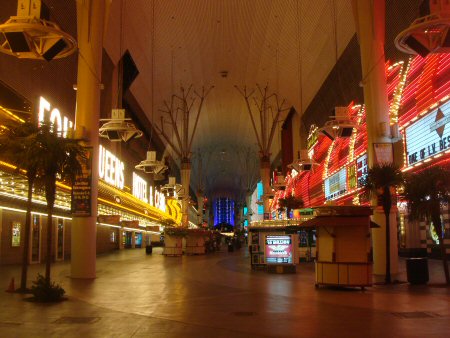 Who'd have thunk a casino actually closes at night?: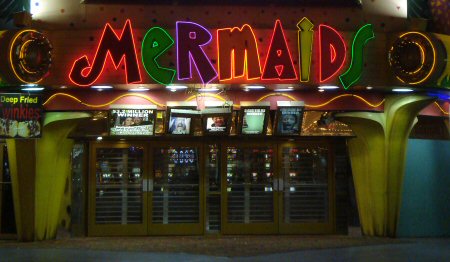 Holiday door paintings are very popular.  This one is from Las Vegas Club:
Brrrr… this is not Vegas weather!
 Windy too!  Check out those palm trees: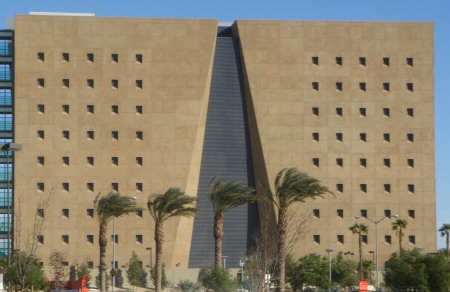 Christmas donuts (apparently) :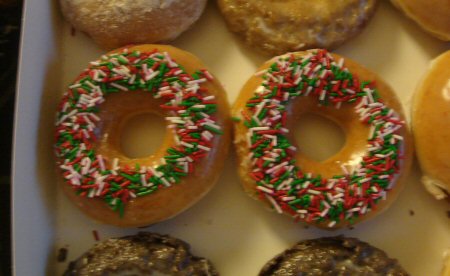 Christmas Mystic Falls at Sams Town.  Just add cotton wool and a santa hat: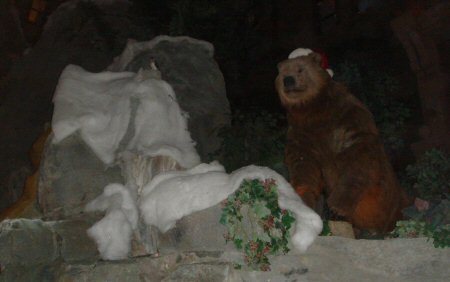 Binions Christmas Tree.  Complete with some kind of metal cowboy: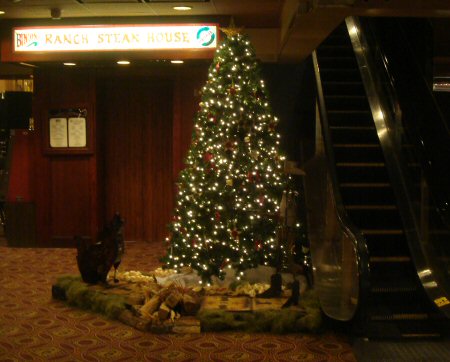 Several hundred cacti, dressed up in several billion little lights: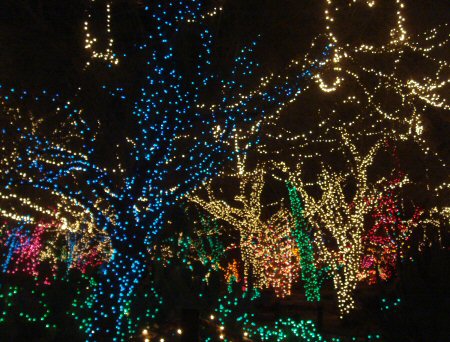 Just like the Grand Canyon (sort of), a photo can't do justice to this last one.