When I logged in to Empire Poker today, I had the following fabulous bonus offer waiting for me.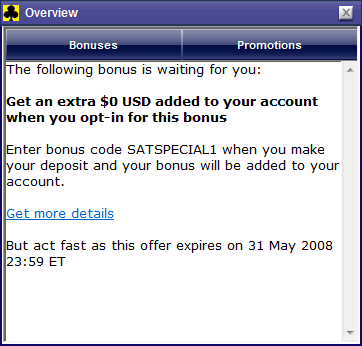 I had to double-check so I clicked to get more details.  It confirmed the same deal.

The release requirements for a $0 bonus?  One raked hand apparently.

I think I'll probably not bother with this one.