A few more pictures of the spectacular view I had from my suite at the Rio, now I've had chance to sort through them a little bit.
Panning the entire view from right to left we see: Imperial Palace, Harrah's and Venetian, with parts of Caesars in the foreground (the Colosseum is far right).
Then Mirage, Palazzo, Wynn, Treasure Island and Encore…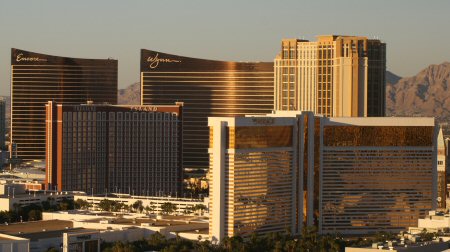 … condos, condos, condos and construction of the Fontainebleau project.
Trump and Stratosphere, with the Circus Circus Adventuredome in the foreground.  Downtown Las Vegas is in the distance, with the Plaza far left.
Continuing all the way round to the left, we see the other Rio hotel tower and the pool, with the Valley stretching out towards the North.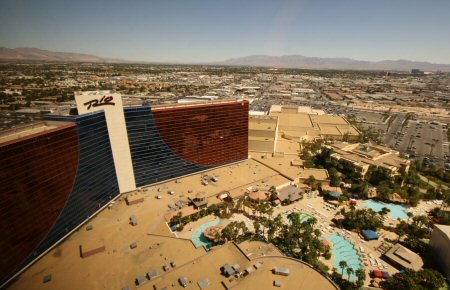 Finally, a wide shot of the Strip at sunrise, from Stratosphere (far left) to Imperial Palace (far right).  If it wasn't for the funny glare in parts of the picture I think this would be my favourite photo ever.  I guess I'll just have to learn how to use Photoshop…