Just been looking through some of the pictures I took at Cheltenham last week.
Although the majority of bookmakers have embraced technology…

… running a portable, electronic operation with a laptop hooked up to an LED sign board…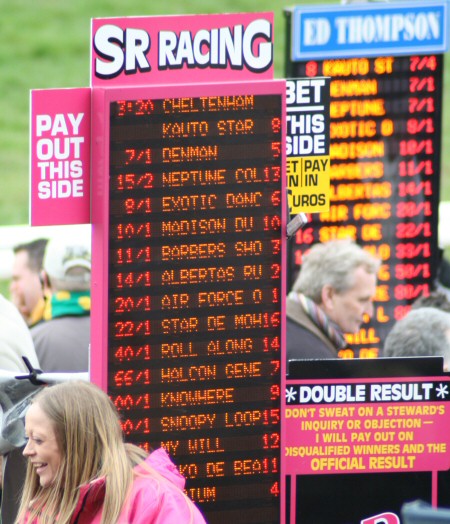 … with a small printer, and a big wad of cash …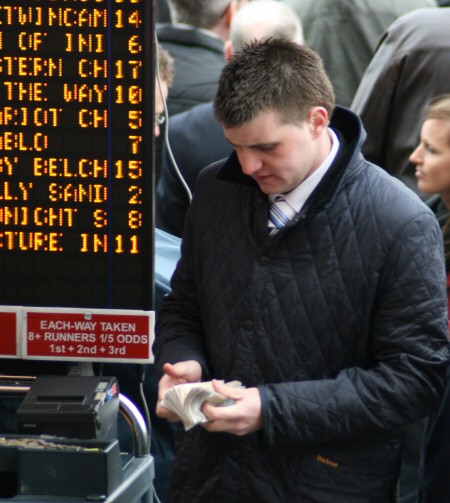 … there's still a few guys who prefer to kick it old school.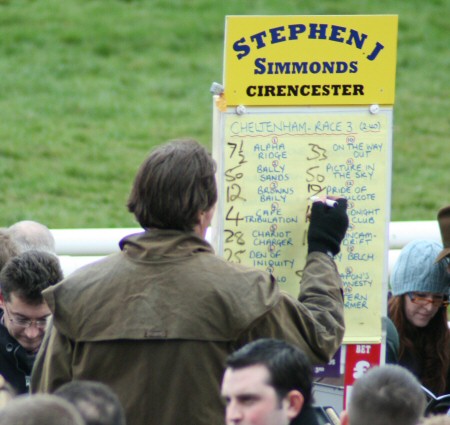 The man with the flip-chart is pretty brave – there's no easy way to update his prices as the money comes in.  Tippex required, probably.  If you want your market to be able to move, dry-wipe is worth the investment. 
And if you want an eye-catching sign to alert punters which race is up next, you definitely need some clamps.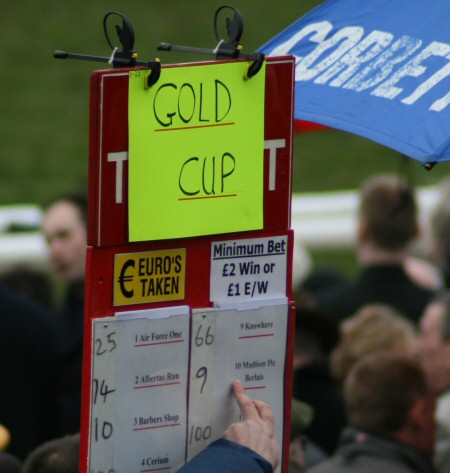 Some of them even still do tic-tac…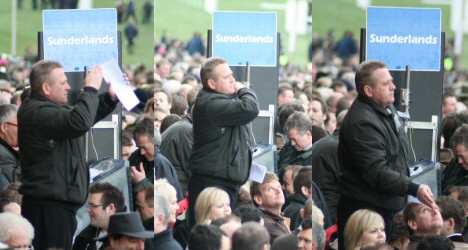 … but apparently there are some things you just can't say by waving your arms about.