There's apparently some basketball game in Las Vegas tonight, so I really shouldn't have been surprised by this :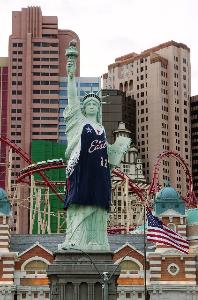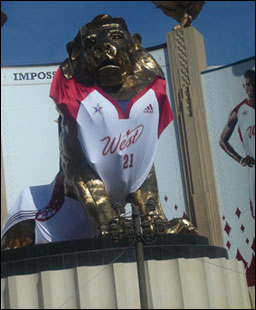 EDIT: Finally found some much better pictures
http://www.vegasrex.com/photos/nba-allstar-weekend-2007/
VegasRex.com also reports on the violence and even worse than usual traffic over the weekend, with pictures.  Of the traffic, not the violence.
Sadly all the interesting-looking videos have been pulled from YouTube.