Rich decided trying to get to Vegas on a standby flight this weekend wasn't worth the effort, given the number of other people on the standby list who had higher priority than himself.
Apparently he is going to try again in a couple of weeks time, which unfortunately means he'll either have to book his own hotel or let me check him into Casino Royale, as it's the only comp I have that's good for those dates.
That's OK, but wouldn't be a patch on the room at the Flamingo which I already had booked for free.
The reservation was for a Deluxe room, but I got an upgrade to a "Go" room without even asking – as well as being able to skip a check-in line of at least 50 people thanks to my Diamond card!
It's a recently renovated room with fancy beds, a big plasma TV and a stereo system with ipod connector (check out the subwoofer on the floor)…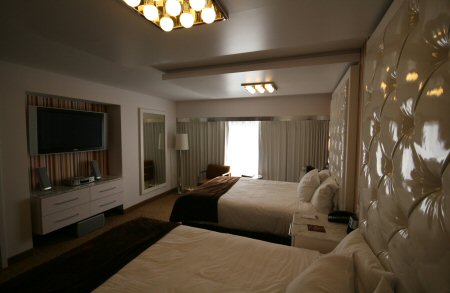 … a positively glowing pink bathroom…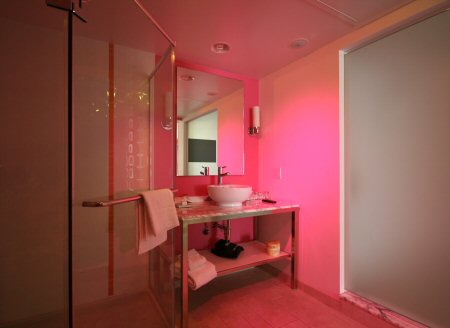 and a very cool strip view…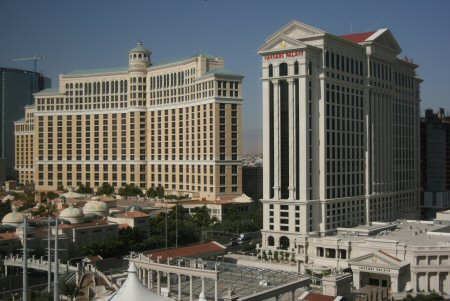 The photos I took through the window at night turned out pretty bad, but you get the idea…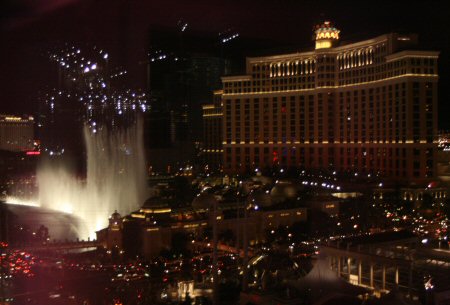 And what better way is there to wake up in the morning than by hitting the switch on the electric curtains and seeing this…