It must say something about how I spend my time in the 3-figure Las Vegas heat that after just a couple of hours at a California theme park in (relatively) much milder conditions, I was ready to die.
So we didn't stay long at Knott's Berry Farm, which is a shame because they had some cool-looking coasters that I never got chance to ride but I did get to go on the Ghost Rider, a mammoth wooden beast that takes up half the park and is wicked fast, albeit a little painful.
Journeying onward, we made a brief stop at the Pechanga casino resort, which I really only mention because it looks not so much like a casino but more like a government building.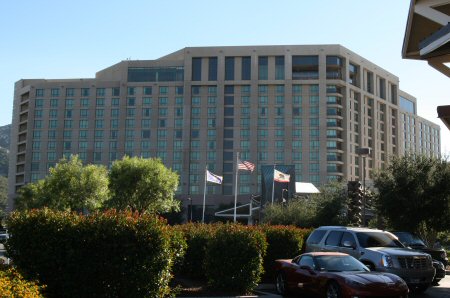 At least Pechanga wasn't far off the beaten track. It's just a couple of miles off the freeway, through a very new-looking town development. You'd never think it was an Indian reservation.
Next stop: The middle of nowhere.
In the Truman Show, Jim Carrey says of Fiji, "You can't get any further away before you start coming back". The same is true of Harrah's Rincon.
You leave the I-15 and proceed twenty miles along a slow, winding mountain Road, past nothing but a couple of other Indian casinos. Then when you carry on down that road another twenty miles past Harrah's, you end up at the next town.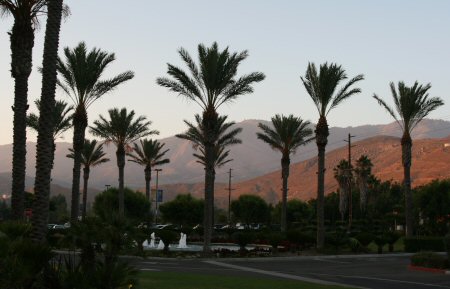 This is the view from my hotel room, on the 18th floor.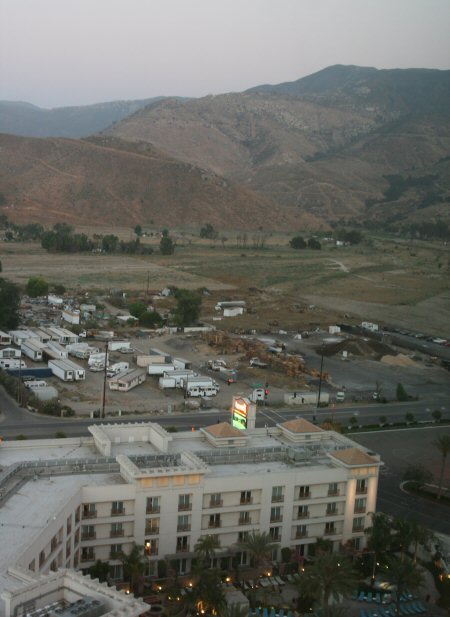 Something was going on though – several fire trucks and police vehicles were attending to an incident. In the middle of nowhere.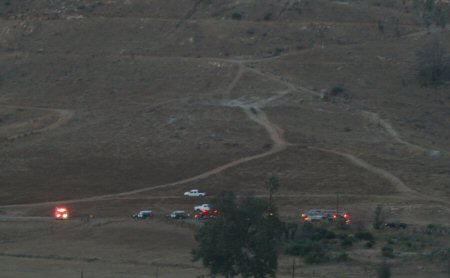 I'd passed the Rincon Fire Department earlier, which proudly boasted "Est. 2006". It made me wonder just how long ago they'd actually discovered fire.
The hotel room was great. Not quite a suite, but there's a separate sitting area…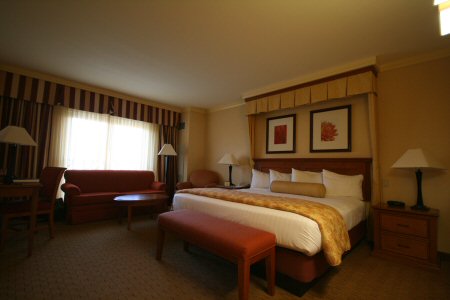 a very nice bathroom…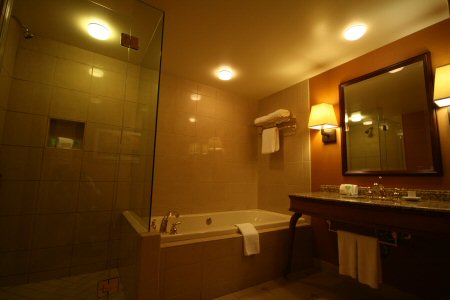 and coffee making facilities with proper mugs!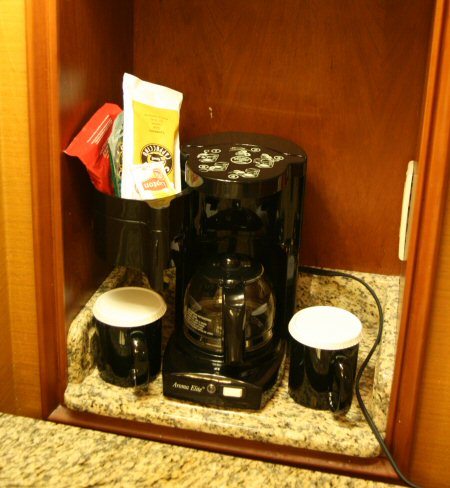 What I don't really understand though is how they get people come all the way out here. Particularly with Pechanga being so close to a major freeway (so just as quick to get to from almost anywhere) and at least one other Indian casino along the way, whichever way you travel across the reserves.
It's so far away from everything, even calling it "Harrah's Rincon – San Diego" is quite a stretch. The drive to San Diego is an hour and twenty – and that's if you don't hit any traffic once you reach civilisation!