Here's something new to cross of the list of things to see and do in Las Vegas.
[X] See a dead body on the sidewalk.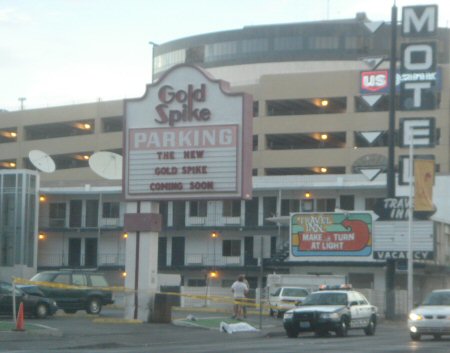 At least that's what I think it was. I didn't stop to ask the cops.
It's definitely person-shaped.
I drove past close enough to see a nose-shaped bump at the other end of the sheet.
Because I'm only human, I went round the block three more times trying to get a better look. It didn't really help, but they didn't seem to be in a hurry to move it.
One seven-out too many?
Given the distance from the nearest tall building, I think we can rule out it being a jumper.
So what happened? I guess we'll never know.
But is it normal to leave a body warming up on the kerbside with just a bit of yellow tape and a bedsheet to try to keep it out of public view?  It didn't work.