Thanks to NFL Gamepass and the triple-bill of football action today, I'm getting to see a lot of Thanksgiving commercials.
I've already been subliminally programmed to wake up at 5am tomorrow to go shopping at Sears.  Seriously, 5am?
Anyway, this one made me double-take and because I'm incredibly immature I rewound it to take some snapshots.
So what's the UPS man drawing on the whiteboard today?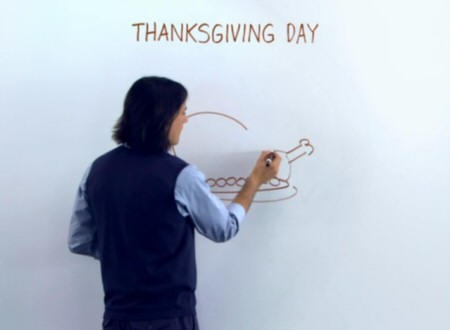 It's a turkey obviously.  What were you thinking?