There is nothing left to achieve in this life.
We have complimentary accomodation for New Year's Eve in Las Vegas!
I can't take credit for this, it's all in Claire's name.  Four Queens simply loves her, it seems.  Just check out this invitation.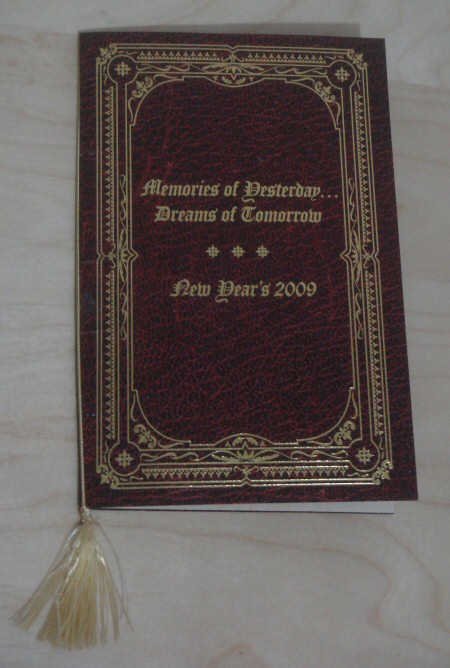 It's the first mailer I've ever seen with a tassle (and a bloody nice one it is too)…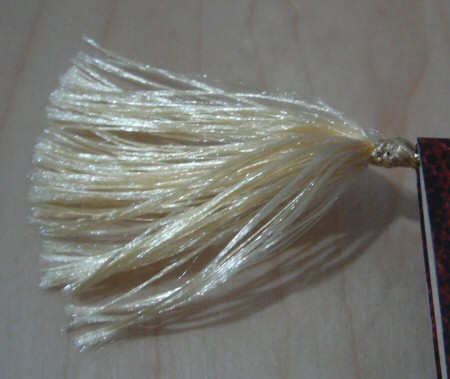 … or with a table of contents!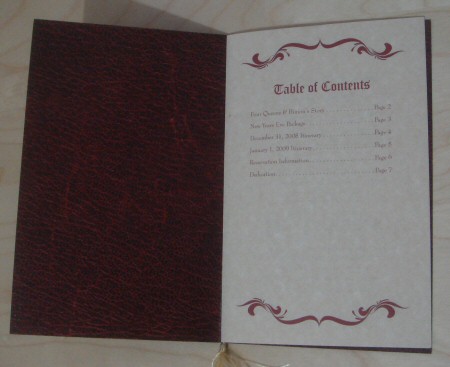 It's also the first offer we've had that's come jointly from Four Queens and Binions.  Here's the dealio: 3 free nights, some free entertainment and a breakfast.
What's "Tributepalooza" all about? It's Fremont Street Experience entertainment at its finest.  Fake Queen, Fake Rolling Stones and Fake The Eagles.
In fact, I think us apparent-VIPs have something of a scoop on this terrific showbiz news as the FSE web site is still pretty vague about what's happening.  It lists some kind of New Year celebration at 11:59pm.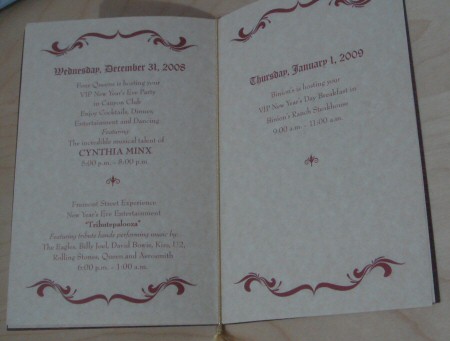 Who is Cynthia Minx and what is her incredible musical talent?  From the video I found on YouTube, it looks like she does all the stuff you'd expect to find in Legends in Concert or American Superstars, but as a solo artist.
So that's two covertastic shows (one indoor, one outdoor) for the price of none!
This offer is an unexpected curveball in the Christmas and New Year trip planning.  I thought we'd already got an awesome deal with 11 nights at the Rio for under $400, but as it's only the last few nights that cost real money we could shave $270 off the total cost of this trip by moving Downtown.
To be honest though, choosing between a free room or a cheap suite is not the worst decision I've ever had to make…