Job description: Greet visitors to the building, take their name and look up their details on a computer system.  Print them a pass, or if the printer isn't working (as today) write one by hand.
Is a basic grasp of English spelling and familiarity with common names required?  Apparently not.
This was the end result, after a confident first attempt at "Chris" ("so that's K, what?") and then scratching his head at why a search for surnames beginning with "NW" gave no results: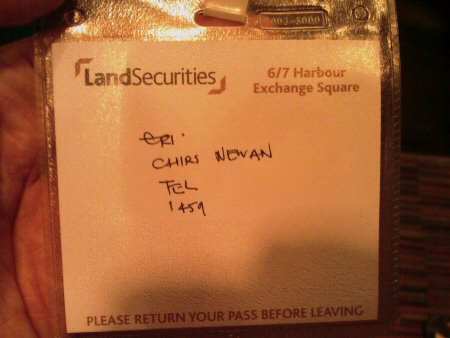 Having finally found it, you'd think copying down the name from screen onto a piece of paper would be the easy part.