So let's recap

  I wanted to play Event 37 $1500 No Limit Hold'em, and also have a crack at a $1060 satellite in Vegas for the main event.  I think we're nearly there.
Party Poker: $411.30
Gutshot: $1400
Blue Sq: $766
Total: $2577.30
That'll do it!
So I've only bloody gone and done it.  My entry form for Event 37 has been faxed, I've wired the money to Harrah's and I am going to be playing in a bracelet event on July 25th.  Takes 3-5 days for the money to arrive apparently, and then I'll get a confirmation from the Rio.  You can be sure I'll post it here once I have it!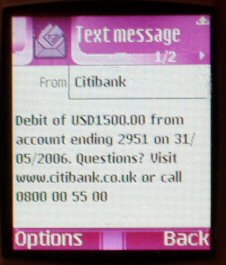 You can't register in advance for the super-satellites, you just turn up and play on the day.  Usually these take place at 7pm each night but July 26th and 27th are "Satellite Days" (in addition, July 27th is "Media/Celebrity Event Day" – whatever horrible made-for-tv monstrosity that might be).  If I'm doing well in the $1500 event, I won't be able to play one of these, but that would be a very happy problem to have.  Only the final table will play on the 27th, so if I'm there looking fat for the ESPN cameras I won't really care about the main event satellite!  9th place last year got $23,820 and the winner took over $300k.
The question now is whether I'll actually try and win a seat for the main event online first…