"The business lounge is behind the Wheel of Fortune slots", they told us at check-in.  There's surely not another airport in the world quite like Las Vegas.
Of course we didn't get to use the facilities, only getting back to the airport literally about 2 minutes before the flight started to board after having one last decidedly economy-class tootle around town.  Almost missing the plane home is becoming a tradition.
We drove around Downtown and right to the ends of Fremont Street and Las Vegas Blvd that you never see on TV, taking pictures of some of the places we've yet to stay at.
These resorts have such enviable features as "color TV" "nice rooms" or even "clean".  You might have to slip them a $20 for that though.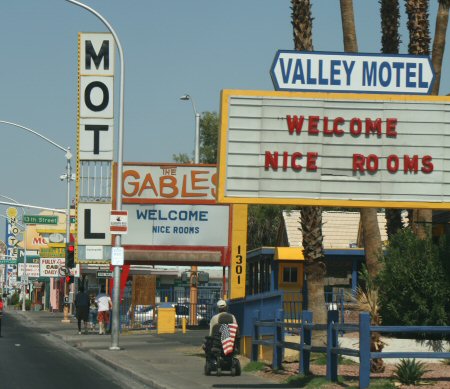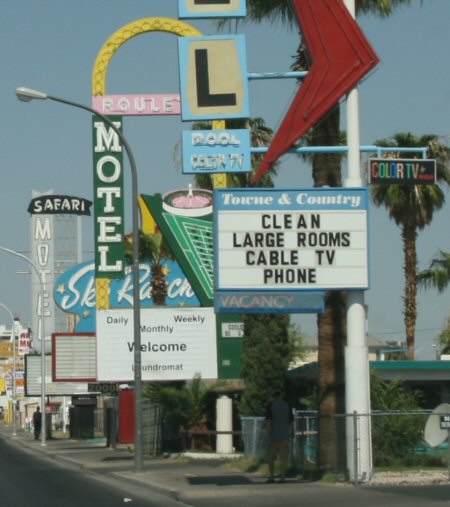 Sometimes you have to squint a bit to figure out exactly what is on offer.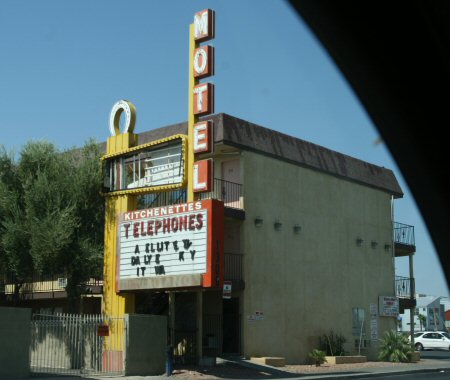 Of course, location is everything.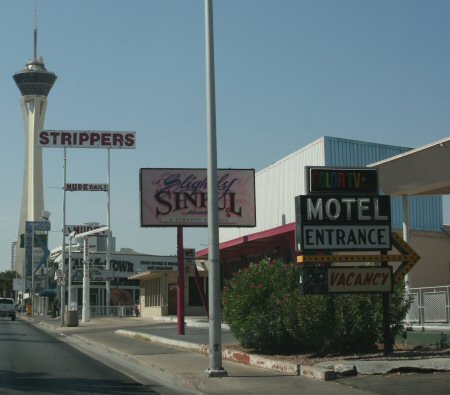 Although calling this section of Las Vegas Boulevard "The Strip" is a bit of a stretch.