The first time I saw this screen as part of the "Employee of the Month" awards on the Bally's sign I did a double take.
The second time I managed to take a picture to make sure. Hey, it's the best I could get while driving…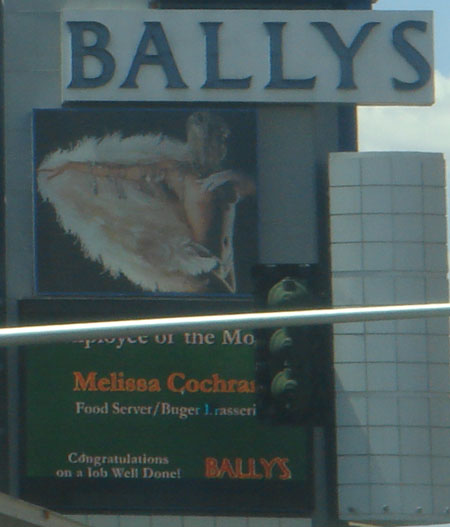 Yes, it really does say "Buger Brasserie". Which is one unfortunate letter away from the actual name of a restaurant in Paris Las Vegas.
Is appetising, non?