It's not just the dartboards and the Hull City banner that make the Crown and Anchor an authentic British pub.  It actually smells and sounds like a British pub too, although the latter is probably due to almost everyone who was there for Christmas dinner actually being British.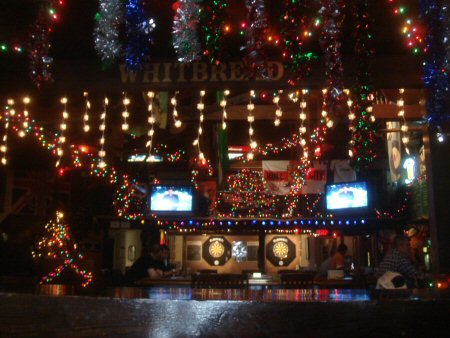 They serve beer in pints too.  And just tell me where in Britain you could get a full Christmas dinner – on Christmas Day – for about 12 quid…
On the other hand, their British food supplies are not quite such good value.  They'll sell you a jar of Branston Pickle for $5.50 or a bottle of Ribena for $8.00.  Still, I guess if you really miss this stuff, at least there's an easy way to get hold of it.