This card is apparently a "large letter".  Miserable bastards.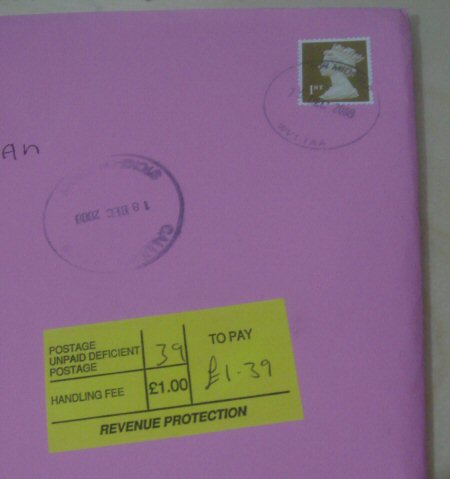 I had to go and collect it too after they left me a card that suggested I had something important waiting for me.
The postman didn't even knock to see if I was in.  I'm sure they try to avoid confrontation with this kind of festive penny pinching.
However I did get a good dose of Christmas cheer when I popped into Sainsbury's on my way home, where I heard this announcement.  Probably for a dare.
"Having a Christmas party?
We'll save you the mither
Cos we've got party food
Two for a fiver."
Brilliant.