It's never a good sign when a casino makes a big deal out of celebrating a random anniversary.
Stardust was very keen to publicise the property's 45th year as a landmark.  Even though nothing had been finalised at the time, it was inevitable that it would be pulled down before it got to the half century.
Today is apparently the ninth anniversary of Terrible's Las Vegas casino.  I had this mailer to tell me about the free cake.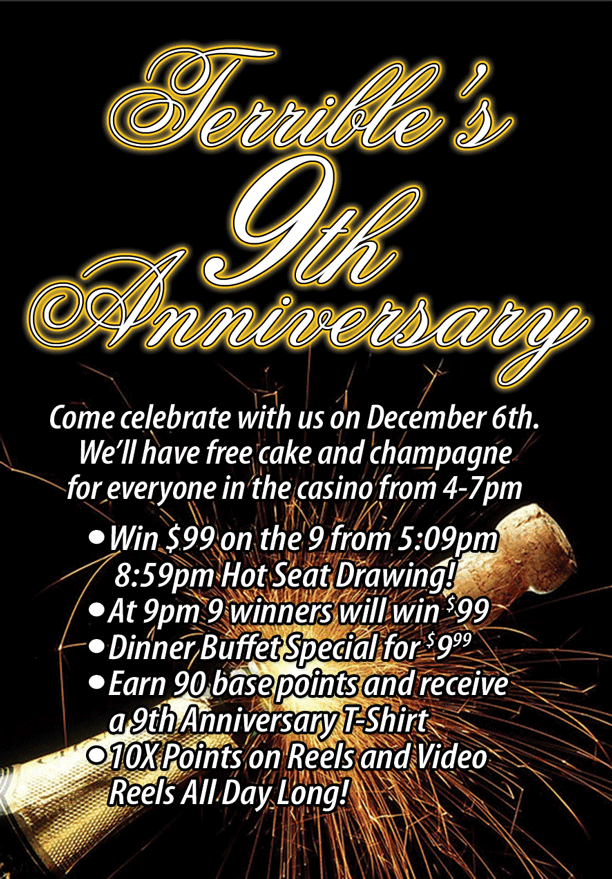 I don't remember hearing about anything like this for the 8th or 7th… before they filed for bankruptcy protection earlier this year.
It doesn't inspire much confidence that the casino that gives me all the fuel I can guzzle and has possibly the best mascot ever will be around to make it to a decade.