It looks like that the new Mandarin Oriental hotel is going to be the first in Las Vegas to spoil its exterior with a jumbo window sticker even before they've finished building it. It's set to open in December.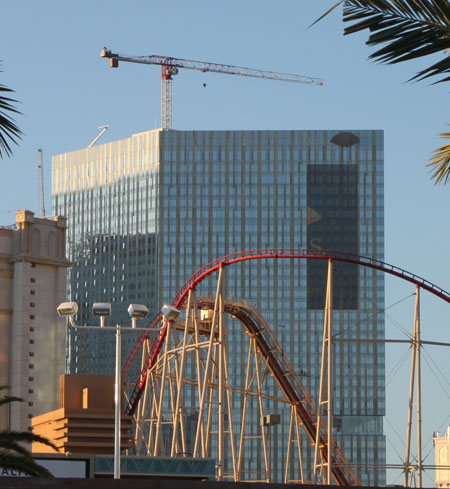 It's also going to be the first non-gaming property to pimp out its skyscraper. Seems an unusual step for a high end luxury hotel that doesn't have a casino – or even a Cirque du Soleil show – to promote.
But, hey, if everyone else is doing it…
There are two slogans used for the Las Vegas resort on Mandarin's web site, both ending with an "s". However one looks too long to fit here with lettering of that size ('A haven in the heart of Vegas") so the smart money is on it looking like this: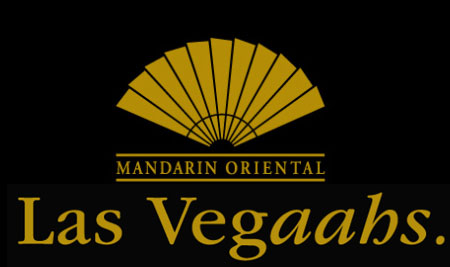 It's a bit less cheesy than Donnie and Marie Osmond's big grins, but only just.
EDIT (14th Aug): I was wrong, looks like it's going to say "We (heart) Vegas" with their fan logo in place of the heart. Photo will follow as soon as I see it in daylight.
EDIT (16th Aug): Vegas Rex has a picture of the completed wrap: We Fan Vegas