Coast Casinos have recently started adding PIN numbers to players club accounts.
This is a great idea as it means they've been able to put in a bunch of self-service terminals where you check your offers and print off coupons without having to stand in line for the players club.
Hopefully it also means paying with points in person will be quicker too as they won't have to check ID. When you hand your card to a person, you'll have to enter your PIN on a keypad like this one.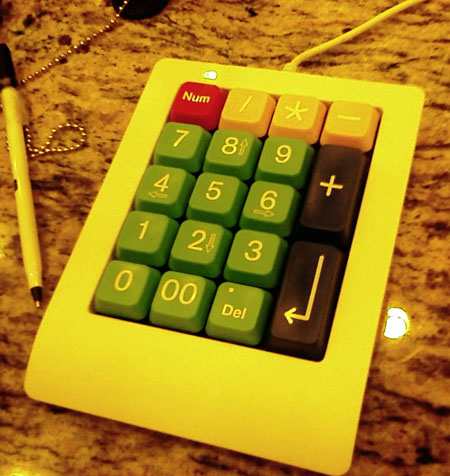 The size of the keys and the bright primary colours… it looks like they got a job lot from the Early Learning Centre.
But what I want to know is… why do these beasts need a "num lock"?