I got Spice Girls tickets! And corkers they are too. Block 106, row D – actualy facing the stage. That almost never happens.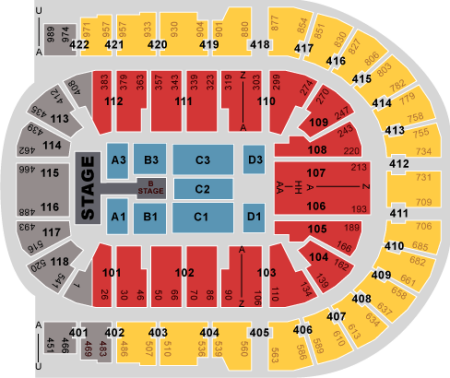 Stopped laughing at me yet? OK. Now for the obligatory rant about Ticketbastard fees.
There are so many great advantages to trading online. Having a global presence without needing premises; staying open around the clock without needing extra staff; never needing to actually speak to customers. Reduced overheads produce savings that can be passed on to make you more competitive. At least that's how it should be.
Absolutely everything you can buy is cheaper on the internet, except for concert tickets. But when the only way you can buy tickets is online and one site has a monopoly, they don't need to be competitive.
My two £75 tickets cost £169.75. You're laughing again, aren't you?
The £2.25 charge for "standard post" I can almost live with. Who doesn't inflate their shipping costs to build in a little extra profit when they're selling junk on eBay? I know I do, so it's a bit hypocritical to take issue with an overpriced stamp.
But the "service charge" on this was the fattest I've ever seen. £8.75 on each ticket! Where the hell does that come from?  There must be a human involved in the process somewhere along the way so we can't deny them a little something towards their expenses. And sure, it's a business so they're going to want to make money by adding a booking fee. Come on though? A surcharge that's the same price as a CD (delivered) for every person who goes to a concert?
Here's the official explanation:
This Service Charge (otherwise known as a Convenience Charge or Booking Fee) is a fee that covers costs that allow Ticketmaster to provide the widest range of available tickets while giving you multiple ways to purchase. Tickets are available in many towns and cities via local ticket outlet locations, our Call Centre and ticketmaster.co.uk.
What a crock of shit.  These tickets were only available online – you needed to be selected to get sent a password to stand a chance of booking – and the first batch sold out in 38 seconds this morning.  Where's the convenience in having to be online at 10am on the dot to have to fight through the booking process in record time and take whatever tickets you're lucky enough to have thrown your way?  If you decide you don't like the look of the seats it's picked for you and want to try again, you're probably going to miss out.
Similarly, if you come up against an impossible Turing test, like these, you're pretty much buggered.

Apparently if you relax your eyes, you can see a helicopter in the one on the right.
Tickets from the first show raked in £175,000 in booking fees in under a minute. Then three more dates were announced, and then four more. Overall the juice on just those eight shows heading into the pockets of Ticketmaster shareholders is £1.4 million – I think somebody just got a new yacht.  It's not exactly skilled work stuffing tickets into envelopes. The fees I paid on just two tickets could fund three hours of minimum-wage labour. Plenty of time, even if their equal opportunities policy demands the use of partially-sighted amputees with Parkinson's disease.  It's somewhat generous.
What's most annoying is why is the service charge for this is so much higher than for other tickets? Am I somehow getting a much better service than I would, for instance, with my £12 face value ticket to see The Donnas next month (and I'm really not ashamed about that either), which carried a £1.20 fee? The postage on those was cheaper too, at £1.75. Are the Spice Girls tickets really heavy?
Seriously, if people have been successfully taking their banks to court to claim back unreasonable charges for overdrafts I might start keeping a tally of just how much Ticketmaster has ripped me off and see if I can't do something about it. It would probably pay for my next car.