As well as recording myself playing the fake drums, I decided another good way to put my new camera through its paces was to see how it coped with some fast action shots.
A roller coaster that accelerates from 0-80 mph in less than 2 seconds seemed to meet the brief. That would be Stealth at Thorpe Park, and as I couldn't be bothered to queue for 90 minutes to get on the ride, trying to take pictures of people's scared faces was the next best thing.
This is one of my favourites: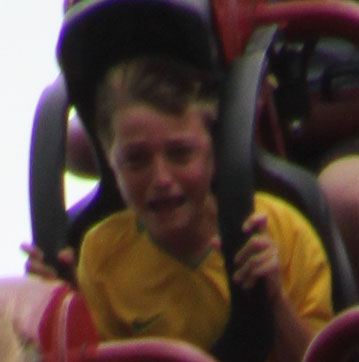 The picture looks a bit crappy this close, but it was taken hand-held from the ground to the very top of a 200ft high ride against nothing but bright sky. I don't think I can grumble given those conditions. Certainly not going to cry about it, like this fella.
The pictures where I didn't have to zoom so much or point at the sun gave better results. Watch the guy in the red shirt, looking all excited as it starts to launch…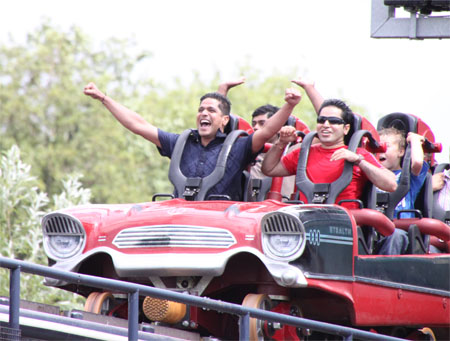 … and screaming like a little girl on the way down.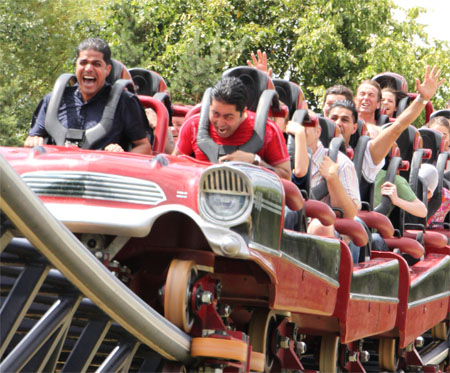 This could become one of my new favourite pastimes.
What I want to know, though, is where did his glasses go? I didn't actually believe this could happen until now…