I took the opportunity to have a posthumous snoop around the New Frontier.  The doors were open to allow viewing for the auction of the entire contents that takes place today.
I'm not really interested in three dozen trash cans,  or the contents of 920 guest bedrooms (sold as one lot), so I won't be rushing to go back and bid for anything.  I just wanted to have a look inside a closed casino.  It was very eerie indeed.
This hotel has passed on.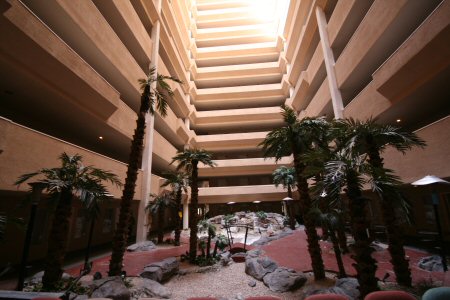 The casino bar is no more.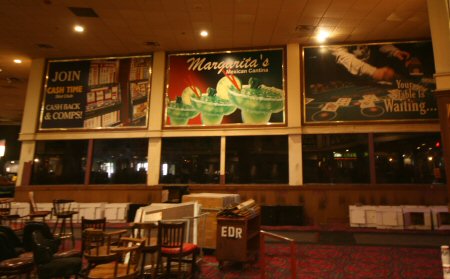 It has ceased to be.
This coffee shop has expired and gone to meet its maker.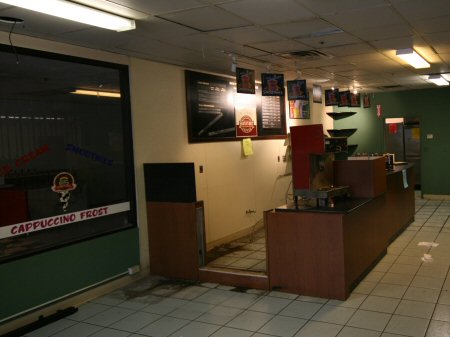 The pool area bar is a stiff.  Bereft of life.
The sports book rests in peace.
[Message reads: Sports book closes 6pm.  Mail those winning tickets in to the address on the back of your winning ticket!]
If you hadn't nailed the mechanical bull to the perch it'd be pushing up the daisies!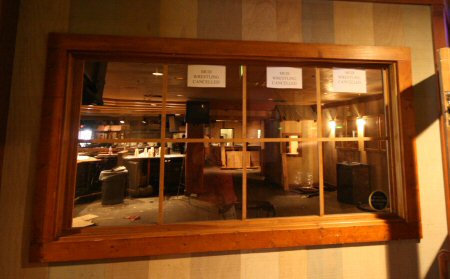 [Sign in window: Mud wrestling cancelled]
The casino has kicked the bucket.
This guest suite has shuffled off its mortal coil.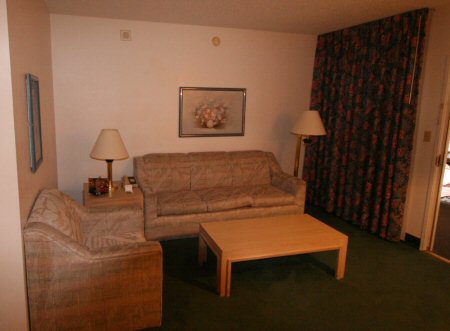 It's run down the curtain and joined the bleedin' choir invisibile!!
THIS IS AN EX-CASINO!