Just when I was marvelling at Claire managing to hit three royal flushes in three days, she went one better.
On Wednesday she hit four more royals. Before breakfast!
Dutifully, here is the family album. Three are from multi-line 5c machines but there's another fully fledged $1000 jackpot in there too.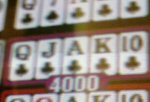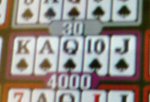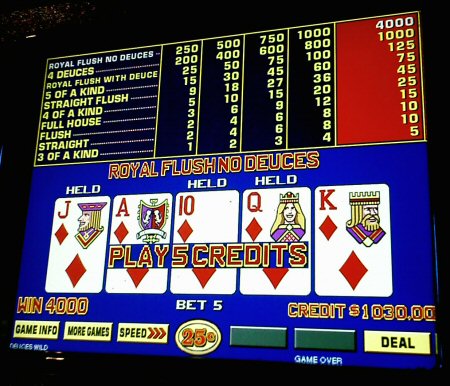 The biggie came from Edgewater which I think is becoming my favourite video poker joint. There's at least 8 full pay deuces wild machines (100.76% payback) with nice flat screens in slant-top cabinets, and they play at turbo speed. I was running at about 1200 hands per hour on this (and there's still room for improvement) which would be $1500/hr coin-in leading to a theoretical $11.40/hr profit. Then there's a further 0.15% cashback with the player's card ($2.25) and 0.1% ($1.50) comp.
Not quite enough to go pro, but I did see one player sitting between two machines with an awesome wavy flappy action as he alternated between them one hand at a time. It's an honourable profession.