"If anyone is interested, It's raining cats and dogs outside.  First time in three years", said the floorman at the Planet Hollywood.
He was exaggerating of course.  There's been plenty of cool storms this month, but it was the first time I'd been on the Strip during one.  It wasn't quite important enough to get up during my tournament, but as soon as we hit a break I was outside with my camera set to "light polluted night scene in the rain" mode.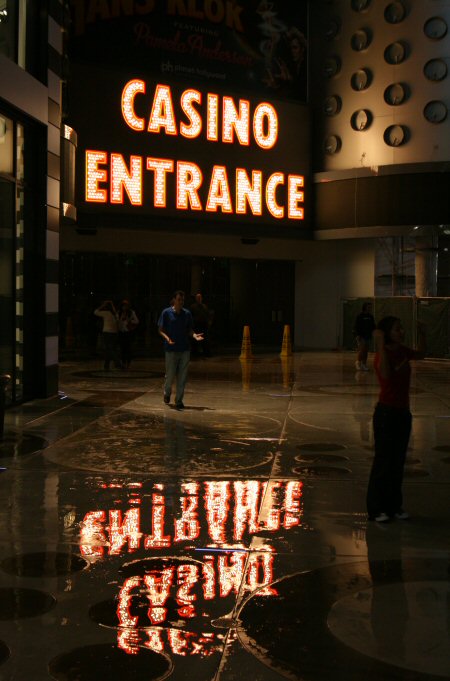 The P-Ho's tournament features a very special guest star, a top poker professional who must be really good because he plays that same $120 tournament almost every night of the week, and also has a cool nickname, Michael "The Grinder" Mizrachi.  Clearly it's good for business as the turnout was an impressive 30 runners, including the megastar.
I didn't get a shot at the $300 bounty as he started life on a different table, and died after about 20 minutes.