How could I not turn off the road when tempted by a sign like this?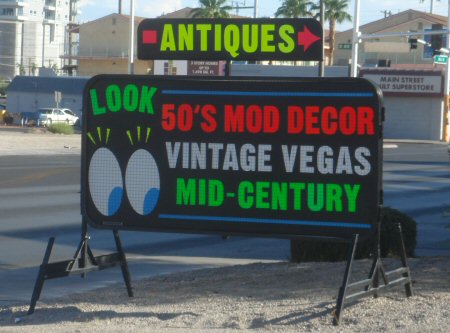 The outside of the store looked promising too.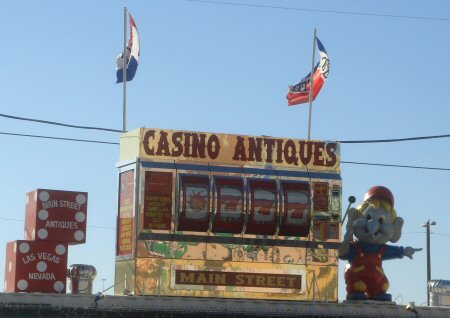 Although I have no idea what the phone box is for.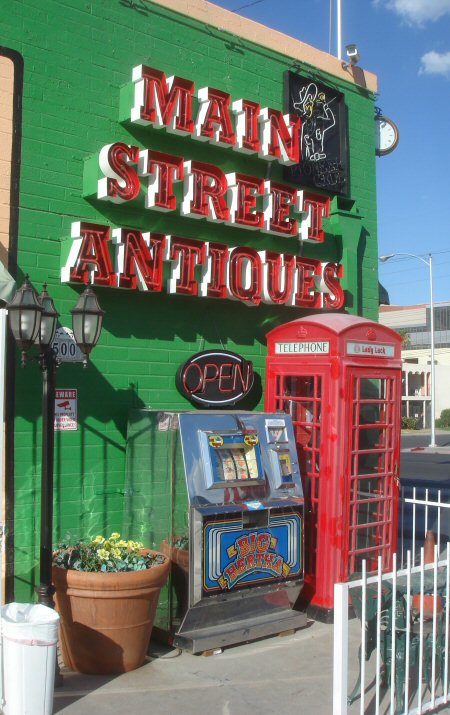 I did enjoy wandering round this store, and I did actually find two jackets that I rather liked, from the fabulous El Cortez and the World Series of Poker back when it was at Binion's, and when Binion's was still called the Horseshoe.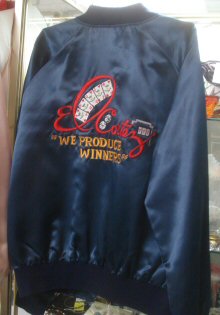 However, for the most part it's wasn't really what I thought it would be.  Instead of the fascinating collection of vintage casino junk I expected to find inside, I was greeted by a giant house clearance sale with just lots of old junk, and a few items of overpriced casino tat thrown in for good measure.
For example. the exact same carrier bag I got from historic Hooters with a t-shirt I bought last week.  Their price: $7.50.
Here's a replica parking meter and a police light, alongside a horrible clock and a couple of empty bottles, all arranged on a blackjack table.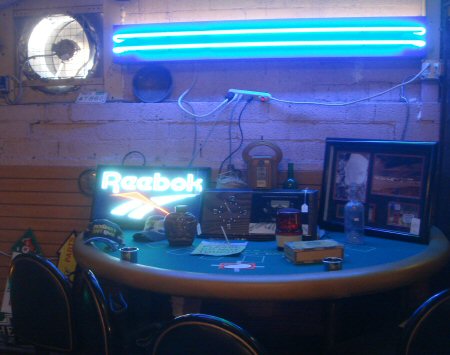 So there at least there's a tenuous Las Vegas connection in the display.  But what about this?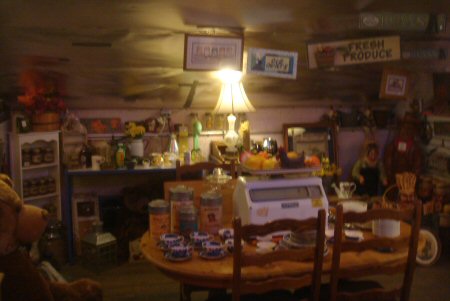 It's all immaculately arranged, but what's it doing here?
Some corners like this look like they've been preserved exactly as they were when the person who used to spend all day sitting in that chair was still alive.  There's a picture of a cactus in there on the far right, but otherwise it's just plain creepy.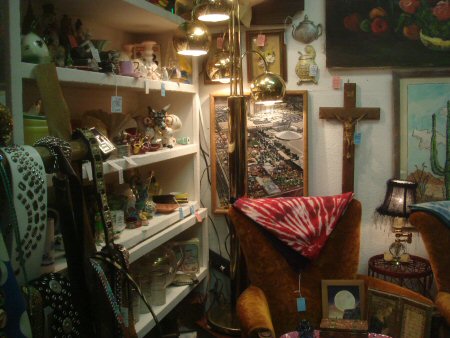 But what's more creepy than dummies?  The Venetian may have Madame Tussauds, but I doubt it has anything quite like these beauties.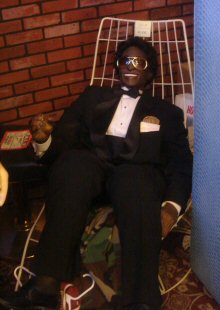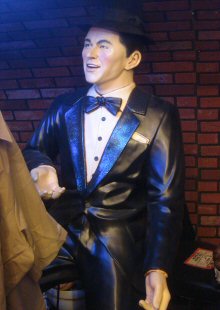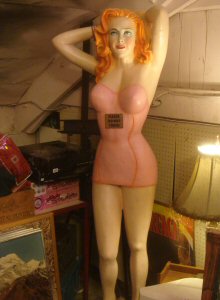 Yes!  Elvis spinning a wheel of fortune.  That's more like it!
And then there's this.  Probably the best child-scarer I have ever seen.  A double-whammy of freakishness.  There's no Vegas connection as such, but I think every casino should have one.