Here's a top money saving tip: If you have a rental car on a package that comes with a full tank of fuel included (so you return it empty), find some reason to exchange it mid-rental you'll get a full tank of fuel absolutely free!
Expected value: up to $50.  It's a good one.  That same tank would need you to cycle $10,000 through a video poker machine at Terrible's!
This wasn't completely planned – hence why we only got about $30 gas value out of the exchange (this time!) – because whatever was causing water to leak through into the passenger seat had been getting progressively worse until it was too much to put with any longer.  After the drive to the Grand Canyon the carpet on that side of the car was soaked through, so much so that you would have to actually sit with your feet in a puddle.
So on the way back we dumped it in exchange for an identical Jeep Liberty.  Even though we'd only paid for a mid-size car to start with, we still got to keep the same type of SUV that we drove off with when there was no mid-size available last time.  Bargain.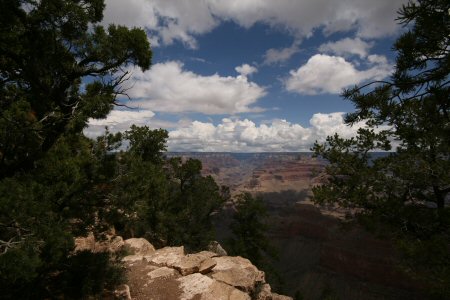 Afterwards I played $1/$2 no-limit at the MGM Grand, hoping to find one of the "literally giving away their chips" tourist games that are apparently everywhere, all the time, where you sit down with nine players who are just waiting for the first chance to give you their money.  I lost $240.
It was only two significant hands, and I think I played them as well as I could.  I tried to keep the pot small with bottom set on a scary flushing and straighting board and I made sure that the pocket tens that beat my aces did not have the correct price to call my third raise, even with implied odds.  Generally though, the standard was high and I was stuck on a table with many young, aggressive and certainly competent players.  My table selection surely needs to improve, and it will do as I learn more about this game.
The only other no-limit live game I've played so far was at Binions, and was just as tough.  I was stuck between three rock-tight locals and five knowlegeable gamblers who were in town for BARGE and loudly analysed every hand that one of them played.  I did manage to get a decent profit with my nut straight from one player holding two pair, although it was lucky – I'm certain he was the only guy at the table who was going to pay me off.
So, the jury is still out on whether it's really as easy to win in these games as someone who came for a weekend, flopped a monster, got paid and went home is likely to tell you.  More research is definitely required!