The Palms is running their usual kind of swipe-and-win promotion this week. Free gift cards, restaurant credit, random junk and point multipliers on offer – everyone wins something.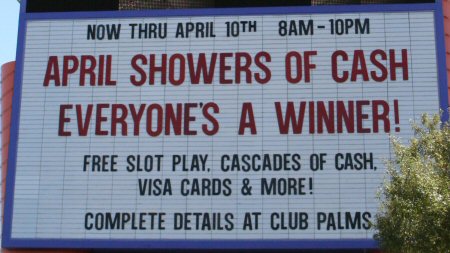 I'd play there regularly anyway, but the chance of some casino-branded junk or bonus slot club points is enough to make sure I turn up every single day in my awesome PT Cruiser.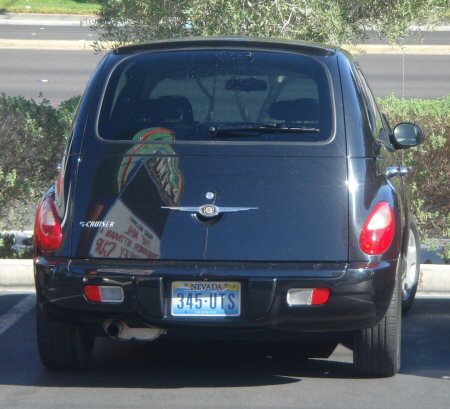 I noticed the text on the points multiplier coupon I won on Sunday is now much more restrictive than it used to be:
For a while it's been a bit of a grey area as to whether you would have your points multiplied if you played one of the 100%+ games on offer. These machines have a label on them stating "not valid for any promotions". In the past I've found that sometimes they've been excluded from point redemption offers and sometimes they just don't seem to care.
With a multiplier, generally, as long as you didn't play exclusively 100% machines, it seemed like you'd get all that day's points multiplied. So a quick session on 99.5% jacks or better (which actually becomes a 100% game with a 2x coupon, and a profitable game with anything better) usually did the trick.
Now the coupon specifically excludes all the good machines. Some of the jacks or better machines have the non-promotional label but some do not, and after some experiementation I can confirm that, sadly, even the unmarked machines are excluded.
This is the first time I've ever seen a casino refer to a particular version of deuces wild as NSUD ("not so ugly ducks"). This particular variant is a 99.7% payback game which requires a quite different strategy than FPDW ("full pay deuces wild") because a flush pays 3 coins compared to 2, and four-of-a-kind 4 coins compared to 5.
Although a 99.7% paytable can provide some good opportunities when add the value of slot club promotions to the expected return, FPDW has remained my wild card game of choice because it pays back a much healthier 100.7% (before any other incentives).
Some casinos label their best machines with a "certified X% payback" banner (and a tiny footnote that reads "with optimal play") but I've only ever seen or heard the terms "full pay" and "not so ugly" used by players or strategy guide authors – never by the casinos themselves.
So anyway, the point multipliers are pretty much dead to me. But there's always the free shit.
On Monday, my ticket told me I'd won a "Tree Clock". My reaction was (as, presumably, yours is too): "WTF is a tree clock?". Fortunately it didn't take long to find out: it's a clock with a picture of a tree on it. Obvious really, I suppose.
At least the picture is a palm tree, but this isn't Palms branded gear. The label on the back simply states "made in China" and calls it a "CIOCK", which is pretty close.
Not only do I have no idea what the connection is between this piece of tat and "April Showers of Cash", but also, especially given that this promotion only lasts 5 days, I really didn't expect to get the same gift two days running. But sure enough, on Tuesday I won another super tree clock.
"I got one of these yesterday, is there any chance I can swap it for a t-shirt?", I asked. I'd have traded it for almost anything on offer, but the man with the prizes wouldn't budge. It wasn't until later that I realised my brand new tree clock actually had a slightly different design to the first one: two trees!
I can only hope that my run of luck continues so that I can end up with a whole forest of clocks before the week is out.