This Dealertainer at Imperial Palace is apparently meant to be Elvis.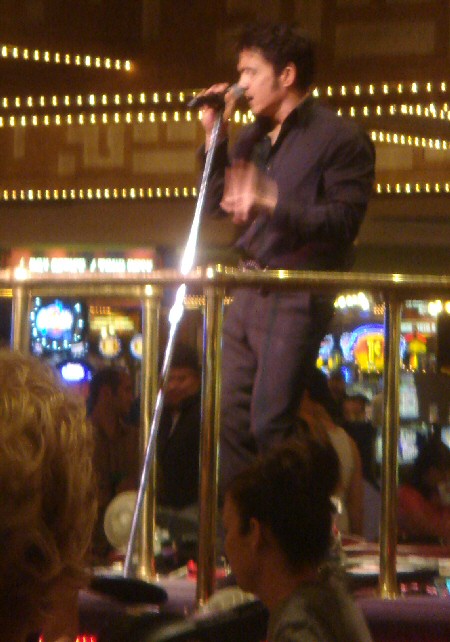 Tell me, am I insane for thinking – right up until the minute he started singing – that it was actually Robbie Williams? Apart from the obvious clue that nobody in America has heard of him. It's uncanny, don't you think?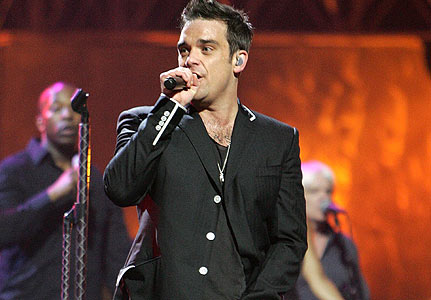 Elvis impersonators and dealers probably make up something like 99% of the Las Vegas workforce, so is it really that hard to find someone who can both be a convincing King and deal blackjack?
I only managed to a identify a few of the other dealertainers that were on that night. I struggled with the obligatory country singer (although "some dude in a cowboy hat" is always an acceptable answer as far as I'm concerned) and failed to identify the Rihanna looky-likey, although to be fair chances are I'd never have recognised the real thing either.
I must be getting old. Seriously, is Rihanna really in the same league as Elvis, Britney, Prince, Michael Jackson, Stevie Wonder and… err Leona Lewis?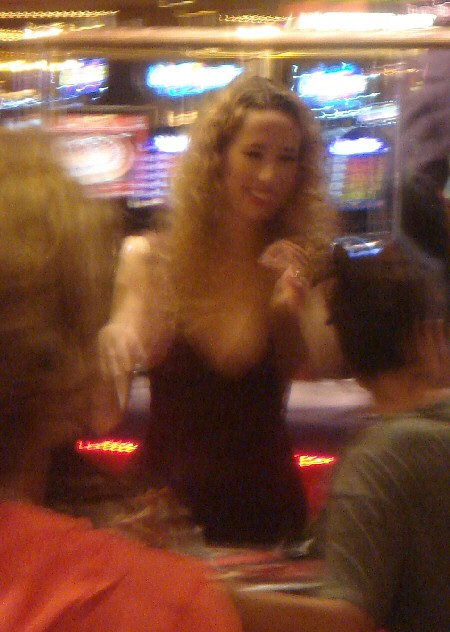 Nope, apparently she is meant to be Mariah Carey. You decide: